Everyone wants to Facebook Hack Anomor of its friends and relatives for fun or otherwise for some kind of revenge. So you have come up with Facebook Hack with Anomor Hacker 2020: With Simple Steps. . Attacking into other individuals' protection isn't something moral however you may require it now and then. Despite the fact that a great many people would do it only for entertainment only and not to hurt others, it very well may be a need. While you are not some expert hacker who can hack into Facebook and different records on the web, you can utilize Anomor Hacker to fill the need for you.
Anomor Hacker is a free phishing site created by unknown engineers. This is unquestionably a standout amongst the best phishing instruments which you can utilize on the web. It is a standout amongst the best options in contrast to phishing apps, for example, Z Shadow Hacker. This is savvy and simple. It doesn't require diligent work or traps to trick your objectives. In this guide, we will show you how to hack Facebook with Anomor Hacker.
Since Facebook isn't the main online networking profile which you can hack with Anomor hacker, this won't be about this guide. There are huge amounts of other online networking accounts and different apps which we can with instruments so stay tuned in light of the fact that they will be a piece of this guide also.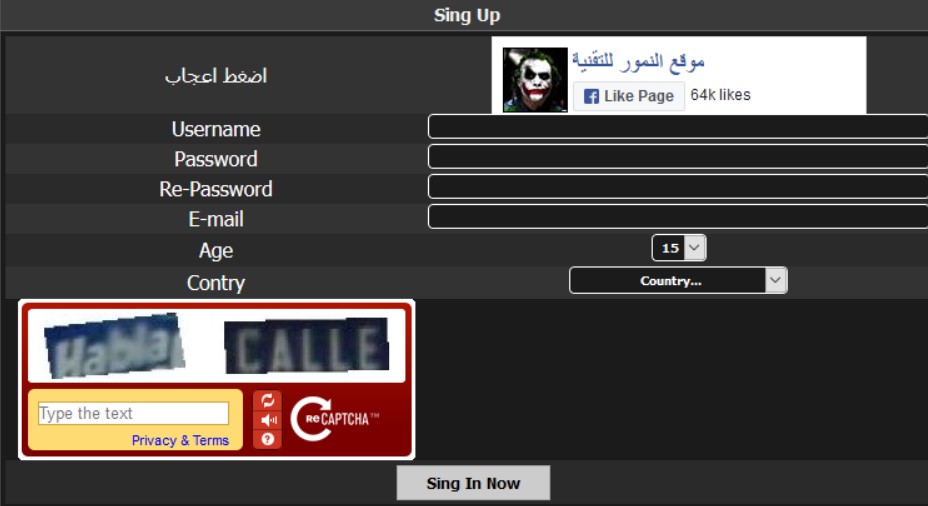 A portion of different ones you can hack with Anomor Hacker incorporate Gmail, 8 Pool ball, and Skype. So with no further due, let us make you to this stride by-step control.
Well ordered Guide to Hack Facebook with Anomor Hacker:
Disclaimer: Before we begin and show you this trap, remember that this guide is only for tech learning purposes We don't mean any damage or sick reason to anybody. Likewise, individuals learning this guide should utilize it either for the sake of entertainment and something significant something else, on the off chance that somebody mean mischief to anybody, we don't possess the duty regarding this. Ensure that you evade that.
Being finished with disclaimer, let us go to the fundamental target now. We won't begin the essential technique for hacking Facebook with Anomor Hacker. Ensure that you have officially joined, and marked in to the record with the goal that you can pursue the remainder of the procedure.
For the individuals who have not yet made their records, ensure that you do as such. On the off chance that you are a novice and don't have the foggiest idea how to do that, you can look down beneath and discover that. Being sure about that, let us start with our well ordered manual for hack Facebook with Anomor Hacker.
Getting your Link.
The initial phase in the process is of getting the hack connect from the landing page of Anomor. For this reason, you should sign in to your Anomor hacker account and enter its landing page. While you are at the landing page you are going to discover a great deal of connections. In the event of Facebook, pick the connection of Facebook by tapping the Link 1 catch. Find in the picture beneath:
Teasing your Target.
While you have your connection, the time has come to snare your objective at this point. Ensure that you give them a reason enough to accept. This is on the grounds that the objective should enter its certifications in the lure connect. Presently they wouldn't do that with no reason.
For Facebook, you could inform them regarding preferring the official page of their well known big name or some other thing they like. On the off chance that you can snare them with this trap, this will be sufficient. Presently send the connection to them. When they will open and enter their qualifications, their record will be hacked.
Finding your Victims.
When you have changed over your objective into an injured individual, all that is remaining is to gather the hack id and secret key. For that, login to your Anomor hacker account and in the principle menu, discover 'My Victims' tab. That is the place your unfortunate casualties are.
Anomor Hacker App APK.
The majority of this stuff ends up simpler when you can get the official Android app for Anomor Hacker. Indeed, they have discharged yet it isn't accessible on the official play store. To get that, you should download the free Anomor Hacker APK right now from our site. Recorded underneath are a portion of its top highlights you can utilize:
The Anomor hacker app is completely allowed to download and use for its clients.
The app is completely free of bugs and mistakes which cause app crash.
It is sans promotion with the goal that you won't be disturbed by the advertisements.
Pursue a similar strategy for hacking yet considerably speedier.
How to Sign up, Sign in, and Change your Passoword in Anomor Hacker?
Now we will be teaching you how to do basic stuff such as signing up, signing in, and changing your password. Since it is very easy and most of the users know how to do it, we didn't mention it before. For those who are unfamiliar with this, they can use this. In order to sign up, follow the steps below:
The first step requires you to go on the official website of the tool.
Once you are on the homepage, find Anomor Sing Up (Sign up) button and click it.
On clicking, you will be proceeded to a registration form which looks like this.
Enter everything which is required in this form such as your username, password, re-password, email, age, and country.
Once you have entered all that, solve the CAPTCHA below by entering what is written in the box.
In order to sign in, follow the steps given below:
Make sure that you remember the credentials such as username, password, and email so that you can sign in to website.
The first step of course, is to open the homepage of the website.
While you are on the homepage, you will see a sign in panel on the left.
In order to change your password, follow the steps given below:
In the main menu, click the 'Change password' button and you will open a new page.
On this new page in order to change your password, enter your old password and then the new password.
The change password form looks like this.
Doing that, you will be successfully able to change your password.
If you have any question then write it in the comment box below.